I have performed stand-up comedy, as illustrated by this photo of me holding a microphone in a place.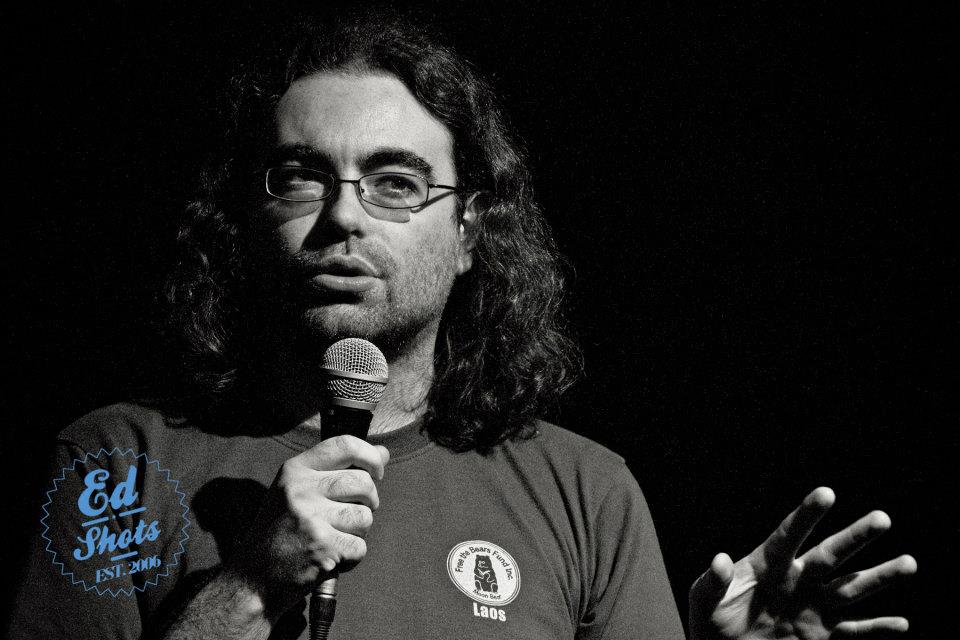 I've played the Edinburgh Fringe every year since 2012, and in 2017 I took my first play Bone Wars to the Fringe (co-written with Nicholas Cooke, and also starring Michelle Wormleighton.)
I've appeared on Scot Squad on BBC One Scotland and Breaking The News, The Good, The Bad and The Unexpected and The Fame Game on BBC Radio Scotland. I was twice nominated for Best New Scottish Comedian at the Scottish Variety Awards in 2014 and 2015.
I wrote and performed Backpackers Anonymous, a series of comedy monologues for BBC Radio Scotland, and I've written for The News Quiz, Sketchland, Lewis Macleod's Wired News, Newsjack and The Guessing Game. As part of the BBC's new comedy writers' scheme Room To Write, I wrote and starred in a short comedy titled Hey Earth on BBC Writersroom.
Here are some quotes and a nice Chortle review.
"Deceptive, inventive and very funny" – Dan Antopolski
"Delivered his geeky Glaswegian humour in a relaxed and laid back fashion… hugely funny" – The Skinny
"Very, very good. The best open spot I've seen in a good few years. Very funny and original." – Mark Nelson